Professional Modules
To meet the requirements of its customers, Productec SA has developed optimized "professional" modules. These new modules extend the functionalities of GibbsCAM in applications such as watch and jewelry setting, polishing, 5-axis grinding and 5-axis emery treatment. Designed to continue the tradition of fully associative, easy-to-use software, these functions enable users to make significant increases in productivity.
5-Axis Simultaneous Machining Module
Designed to meet the most precise requirements in 5-axis simultaneous machining, this module nevertheless retains the simplicity and power of GibbsCAM. In association with the SolidSurfacer module, it offers a range of functionalities dedicated to 5 continuous axes programming.
Watch and Jewelery Setting Module
This new module enables 5-axis simultaneous machining of housings for stones. The multiple drilling of the holes and the machining of the various fillets are carried out rapidly and simply on all types of area or volume models.
Polishing and Grinding Module
Designed to meet the very precise requirements of the finishers of watch cases, this new module enables the most complex shapes to be finished.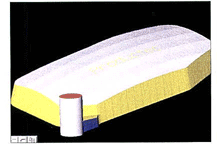 Rolling machining of a cam respecting the geometrical tolerances. Simulation of rouching and finishing.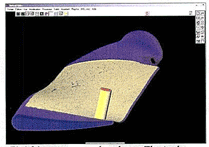 Finishing on a complex shape. The tool sweeps while remaining perpendicular to the surface. The backing-off of the mill during machining enables the cut to be optimized.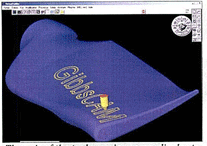 The axis of the tool remains perpendicular to the surface on which the items to be engraved are based. This enables clean engraving to be achieved with constant depth of cut.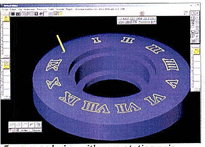 5 axis machining with one rotating axis locked in a predefined position.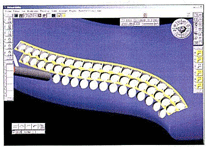 All machining is carried out in line with the curve perpendicular to the surface so as to obtain perfect regularity of the multiple drilling.